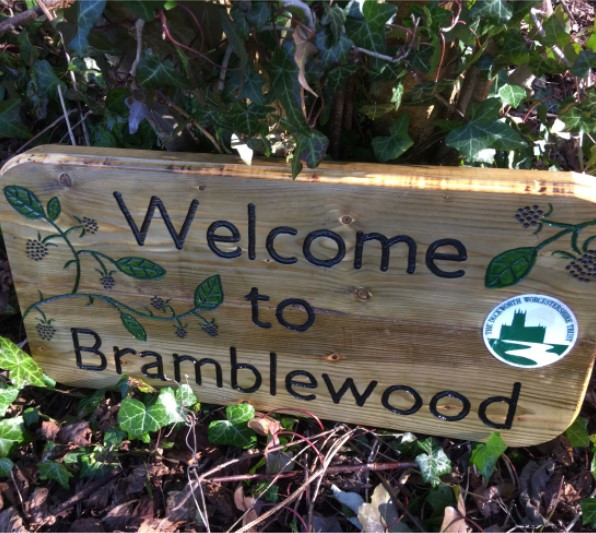 … a wild space in the city of Worcester where local people can benefit from the calm natural space, come together to learn and share woodland skills, care for the wildlife, and create new nature and people based projects, together.
About 20 years ago, a collection of neglected allotments on the bank of the Worcester Birmingham Canal were set aside for conservation. Slowly hazel, ash, hawthorn and elder trees grew up, and in the gaps between rose a forest of brambles.
In 2018, supported by Worcester City Council, Wild and Rooted CIC took on the lease for what we now fondly call Bramblewood, with the aim of improving it as a habitat for even more wildlife, nurturing existing habitats and making a place of connections.
Please feel free to explore our pages to find out more about our progress and how you can get involved.