Wild and Rooted is a small community interest company created by two Worcester mums Sam and Helen. Prompted by a failed search for somewhere local where our older children (then 10) could get practically involved and interested in nature on a weekly basis, we started a nature club at their school. Recognising the wider benefits we were experiencing ourselves as well as getting children outside to learn in nature, we began a search for a local woodland space where we could begin to offer outdoor opportunities to children and adults alike.
Through word of mouth and lengthy Google Earth searching we came across this little patch of cityside wilderness and, once we had found the right person to speak to about it and fought our way in through shoulder height bramble to discover its hidden charms, we set our hearts on revitalising the bramble choked slope, managing it for biodiversity and creating a woodland space to which people could walk or bus and get a bit busy and a bit wilder. Wild and Rooted CIC came into being and, in December '17 with support from Worcester City Council, took on the lease for, what we now fondly call, Bramblewood.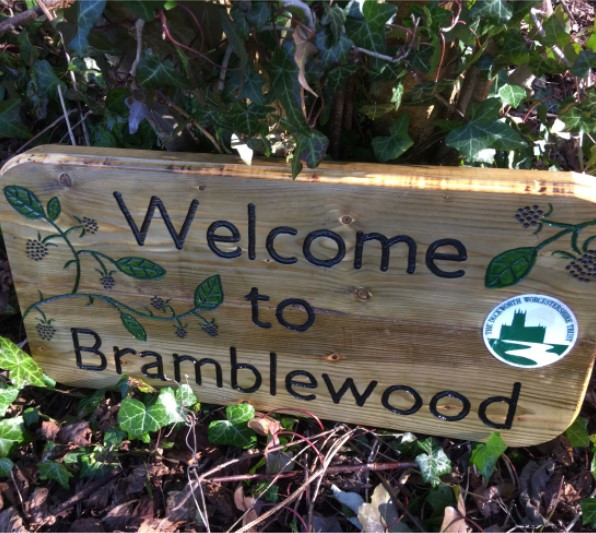 On our way, to this point, which is certainly still the beginning of our adventures with Bramblewood, we have already made some fabulous friends and received a lot of support and encouragement. These include The Duckworth Trust, Worcester City Council and Worcester Canal Group. We are looking forward making connections with more groups and being able to offer more to the community and updating this story as the Bramblewood adventures continue.
Do get in touch if you are interested in getting involved and check out our upcoming events to see what is planned next.